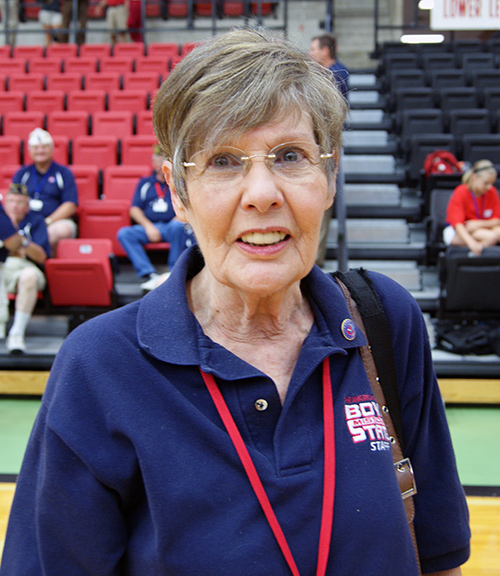 In honor of Kay Harris Sims, the Missouri Boys State Memorial Trust has created the Kay Harris Sims Memorial Sponsorship Fund. Each year, beginning in 2021, this fund will award full sponsorship to a student (or students) which will enable their participation at Missouri Boys State from American Legion District 5 (Greater Kansas City area). Those selected to participate through this fund will be designated as the Kay Harris Sims Memorial Scholar.
This designation honors the life and service of Kay Harris Sims who faithfully served as a member of the senior administrative staff at Missouri Boys State for 25 years. Her guidance and wisdom embodied the spirit of Missouri Boys State. Her love for Missouri Boys State will live on through this perpetual endowment. It will serve as a constant reminder of the importance of community and public service and her commitment to live these values through Missouri Boys State.
To support this fund, donors may do so by personal check sent to the address below or by credit card.
Checks can be mailed to:
MBS Memorial Trust
P.O. Box 667
Warrensburg, MO 64093